Pali Susan Rocking Crib Hardware Replacement Parts
by Susan
(Illinois )
I am having to shop for Pali Susan rocking crib hardware replacement parts. I want to buy a hardware for a Pali brand rocking baby crib with a Manufacture date of 11/96.

The Pali Susan Rocking Crib is Model #0421.


I need the parts to assemble this Pali Crib Model #0421 as quickly as possible if someone can please tell me where to go to order the replacements.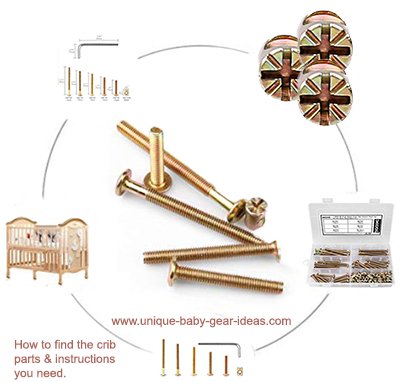 Go here to see the
replacement parts that are available for Pali rocking cribs.
If anyone has any suggestions for a resource that carries Pali crib hardware kits, please contact me using the space below (and please include your preferred contact information should I need to get in touch with you!).
Unique Baby Gear Ideas
encourages our visitors to share their resources for Pali baby replacement parts, crib recalls and to post reviews of cribs to make expectant parents aware of any problems that are associated with various models and brands.