Ocean Themed Nursery
by Vanessa
(Eglin, AFB)
Our baby's fun ocean themed nursery has lots of bright colors like blue, green, orange and decorations that include tropical fish and sea creatures that give our baby's nursery theme lots of personality and pizzazz.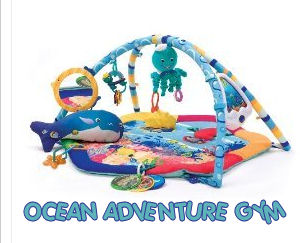 GO HERE TO SEE MORE
My husband and I painted the walls bright blue and green and designed a wave border stencil that we used on all four walls at the point where the teal blue wall paint meets the lime green color.
Pelicans and 3-D fish "swim" all over our baby's boy's nursery. Each letter of our child's name is encased in bubbles that decorate the wall over the crib complementing the three primary colors that form the color scheme of his
ocean themed nursery
. We also included cute stuffed jellyfish, octopus, and turtles to keep our little one company.