Metal Baby Crib Rods
by myra
(Bloomington IL Illinois)
I need metal baby crib rods for an older iron crib that is approximately 18 years old.

The crib is lacking the rods and rod supports.


The parts are for the side of the bed that slides up and down.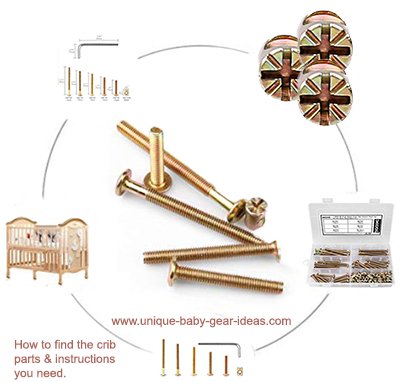 Go here to find
parts that are available for iron baby beds.
If anyone has any suggestions for where I might find replacement parts for this iron crib with an estimated date of manufacture of the early 2000's, please contact me using the form below (including contact information should I need to get in touch with you).
Unique Baby Gear Ideas
encourages our visitors to share any information they may have regarding iron crib replacement parts, metal crib recalls and to review cribs to educate others as to how to fix and spot problems that are associated with various models and brands.