Lepine Crib Mattress Brackets
by Deborah W
(Crowborough, East Sussex UK)
Where can I buy replacement Lepine crib mattress brackets? I have lost the metal parts that support or "hang" the metal frame that supports the mattress for a 30 year old Lepine crib or cot.


I bought this cot in Ottawa 30 years ago and now I would like to use the baby bed for my grandchildren when they come to visit.
Does any one know if the company still offers crib replacement parts and if not if there is a place either off or online where I can get these parts?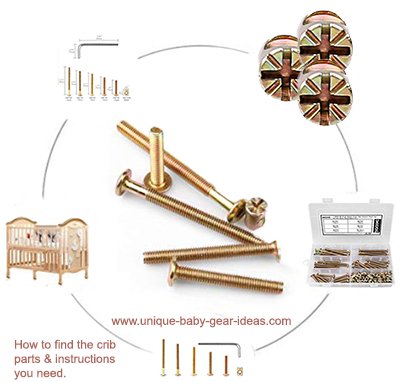 Go here to find
metal crib support brackets available and for sale.
I believe that there are four (4)of them and that they are either "S" or "Z" shaped.
If anyone has any suggestions for a resource that carries Lepine Crib replacement parts, could you please contact me using the space below (and PLEASE include your contact information in case I need to get in touch with you!).
Unique Baby Gear Ideas
encourages our visitors to share their resources for metal crib support brackets, alert us to the latest crib recalls and to consider writing reviews of their cribs to make our little community of expectant parents aware of any problems that are associated with different models and brands.