The Best Top Rated Graco Baby Play Yard on Our List is the TotBloc Playard

The best, top rated Graco baby play yard on this year's list is the Graco Totbloc Playard.  Not exactly a newcomer to the market, this item has received a stunning number of 5 star reviews from moms with very few opinions in the negative column.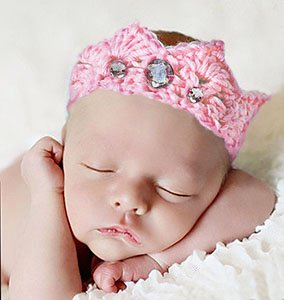 Go here
to get ideas for cute baby photo props!
To see a high level of customer satisfaction in a piece of baby gear at such a reasonable price is both a rare and wonderful find.
This model is a winner because it is large, easy to pop open and fold with one button and the design has withstood the test of time which in the fast moving world of nursery equipment makes a statement.
is this year's winner according to consumer reviews.
Description and features of the Totbloc Graco Pack n Play Playard
A perfectly square Graco playard that assembles in a minute or less and folds up for a trip to the next room or the next town just as quickly.
If you plan to buy a used play yard go here first to check for recalls.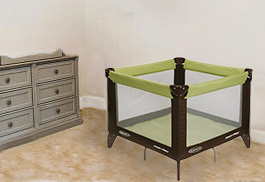 Go here to see
accessories and read more about this top rated Graco baby play yard.
Things that we like about the Totbloc playard are that it has
:
A removable bassinet
Integrated toys
Easy setup and easy fold features.
This particular baby play yard brand's cons or negatives are that:
It does not have wheels which means that it must be slid or scooted across the floor rather than rolled.
It is one of the heavier versions of the Graco Pack and Play playards weighing in at over 23 pounds. The weight is no doubt due to one of the positive as well as one of its negatives which is its size. It is good that the TotBloc provides a well-ventilated, roomy place for a baby to nap and play but prepare for it to take up a hefty chunk of real estate in your home.
Our Advice and Opinions on this Graco Baby Play Yard
This Pack N Play is stated to be Phthalate, Latex, Lead and BPA Free which is good but there is still an odor of plastic (some might consider it a "new" smell and not find it worrisome at all) and those who may be sensitive to this should remove it from the box and packing to allow the smell to dissipate before use. This should not be a problem, common to many products and should be temporary.
Final Thoughts
The Totbloc is a solid first place winner and the best play yard on our list because it is excellent for travel with plenty of room for naps and playtime but it takes up a lot of space and offers no storage or organization capabilities. Thanks for reading
Unique Baby Gear Ideas
Graco Baby Play Yard Review and I hope that our comments and opinions have helped you to find the best playard for your child's needs.