Funny Gamer Lag Baby Onesie

If you are not a gamer you might not get the humor in our funny gamer lag baby onesie.   

This out fit was my geek of a husband's top pick.
He generally ignores what I'm working on but this outfit caught his eye and he insisted that some of you would love it. Let me know if he is wrong. I really love it it when he is.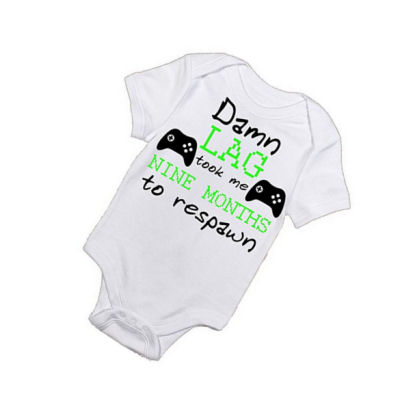 Go here to see
more cute outfits with sayings that gamers and geeks will totally get.
NEXT on our list
.
Visit
Unique Baby Gear Ideas
often to see cute quotes on baby onesies available.