Funny Nightmare Before Bedtime Baby Onesie

Nightmare Before Christmas fans will appreciate the funny Nightmare Before Bedtime baby onesie especially if they have been (ahem) blessed with a little one that seems to get a boost of energy every night right before it is time to go to bed.   

Anything about a newborn staying up all night isn't very funny to most of us.
In fact, since our little love refused to go to sleep until 2am it almost makes my head hurt to include this one in our Top Picks.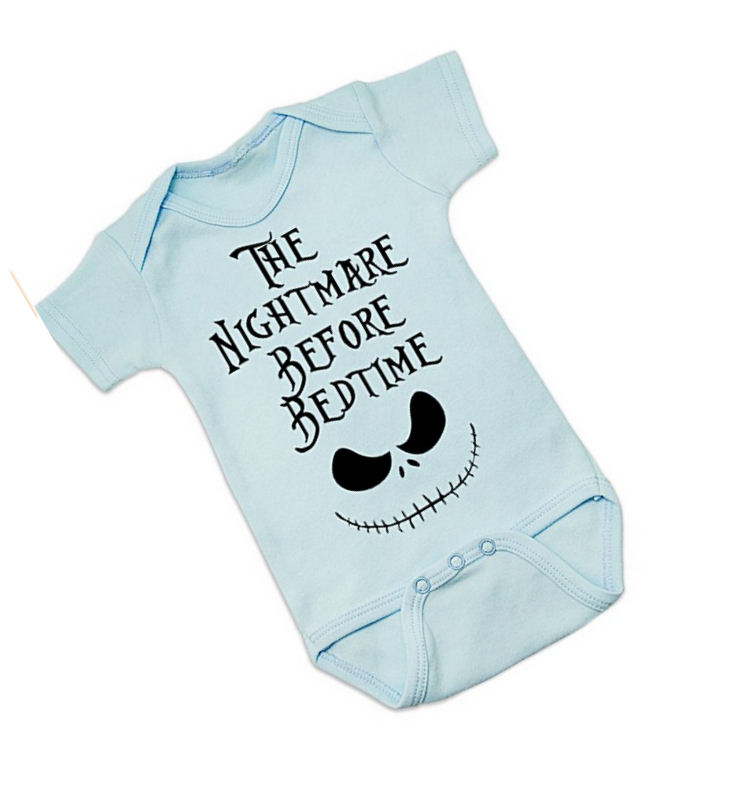 Go here to see
more cute outfits with Nightmare Before Christmas sayings.
NEXT on our list
.
Visit
Unique Baby Gear Ideas
often to see cute quotes on baby onesies available.