Funny Feed Me Peasant Baby Onesie

The fifth funny baby onesie is the extremely condescending "Feed Me Peasant" onesie.  There are days when it seems that our children have the upper hand and that we only live to serve them and this bodysuit would be the perfect outfit for one of those days. 

Have you ever felt like a servant to a demanding newborn?
Yeah...me, too. And we might as well laugh about it because there is not much we can do.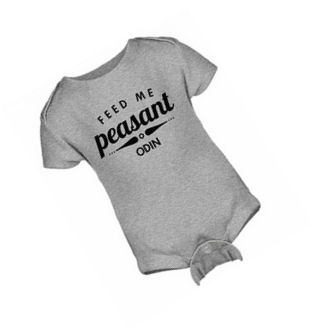 Get your orders here
bodysuits for babies with cute quotes (and orders for their parents?) on them.
NEXT on our list
.
Visit
Unique Baby Gear Ideas
often to see cute quotes on baby onesies available.