Free Baby Sweater and Booties Set Knitting Pattern

This free baby sweater and booties set knitting pattern was printed with the suggestion that it be knit using shell pink and turquoise with the  smocking in turquoise blue. 

The magazine article also included a matching bed jacket for the "convalescing" mother completing the ensemble. The size stated in the tutorial is three months, but the infant in the photo appears to be approximately six months old. This gave me pause, made me scratch my head and wonder as to the reasons Mom would still be recovering from birth that long after the fact. However, three months is the stated sizing of this pattern.
Please drop us a note if you have an opinion on the size of the sweater and booties to help others that want to try the project.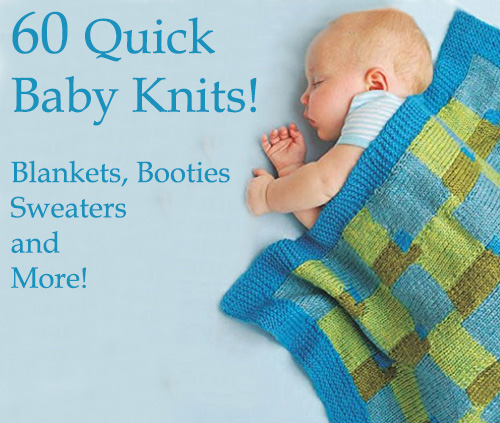 Go here to see
many more patterns and this collection of 60 easy quick knit baby blankets, booties, sweaters and many more projects that work up fast!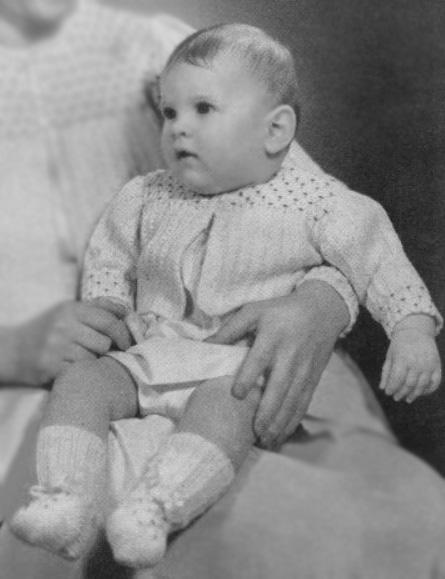 Yarn requirements for this set includes:
Two (2)one ounce balls in pink (or whatever you choose for your main color) Saxony yarn
One half ounce of Saxony in your chose contrasting color
Definition of Saxony yarn: Saxony is a fine grade of wool yarn with a twist that is somewhat firmer and smoother than zephyr.
Needles: 1 Pair American Standard Numbers 3 and 7
Gauge: 13 stitches = 2 inches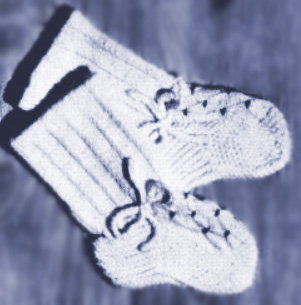 I hope that the free baby sweater and booties set knitting pattern tutorial Proves to be a successful project and that you will visit
Unique Baby Gear Ideas
' feature page to share photos of the outfit when you are done. If you happen to find an error in the instructions or would like to make a yarn suggestion, please send us a message and we will add it to the page.