Foot Latch Brackets for a Child Craft Crib
I am looking for a place to buy two (2) foot latch brackets for a Child Craft crib.

The Childcraft baby crib that I need them for is in the photo that I have posted above.


Can someone please help me find these latches?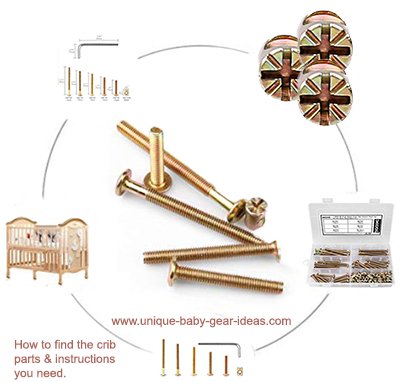 Go here to find
foot latch brackets for sale for Childcraft baby cribs.
If you know where I might find a pair of foot latches for a reasonable price, please let me know.
If anyone has any suggestions for a resource that carries Status Crib Parts can you please contact me using the space below (and PLEASE include your contact information in case I need to get in touch with you!).
Unique Baby Gear Ideas
encourages our visitors to share suggestions as to where a set of foot latch brackets are for sale for the Childcraft baby crib in the picture on this page.