Crib Mattress Support Hooks for a Simmons Baby Crib
by Lisa L
(Bristol CT USA)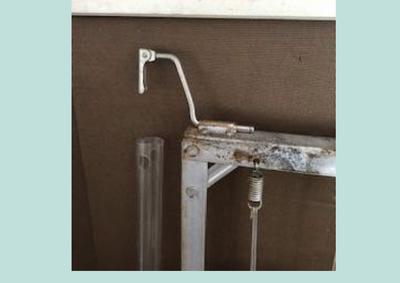 Metal Crib Mattress Support Hook for a Simmons Baby Crib
I am trying to find four (4) crib mattress support hooks for a Simmons baby crib that we purchased back in 1992.

I believe the model number for the crib is 431784271.


We are in an urgent time sensitive situation to find these parts.
Go here to see
metal hook replacements
, etc. being sold to use for Simmons and other cribs.
If someone can offer advice or suggestions for a place where we might find these hooks, please post it using the space below or if you have four of these pieces you might be willing to part with, please provide your preferred contact information so that I can get in touch with you ASAP.
Unique Baby Gear Ideas
encourages our visitors to share their resources for Simmons crib mattress support hooks with Lisa.