Crib Mattress Springs Support Hooks
by Susan
(Houston, Tx)
Does anyone know where to buy replacements for the crib mattress springs support hooks for a reasonable price for my "vintage" crib manufactured in the late 1980's?

I put this baby bed away after my youngest child outgrew it and these parts were apparently misplaced while it was in storage.

I am now searching high and low for replacements for the four (4) metal hooks that attach the frame that supports the mattress springs. These parts are not in a commonly seen shape.


The hooks have to be in place to support the mattress springs.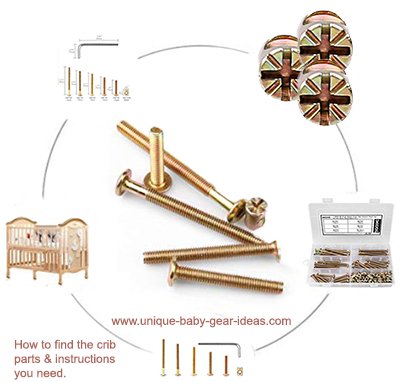 Go here to see which
"S" hooks are available.
The hooks are part number SH15 according to the information that I have seen.
It is also called a metal clip or some type of spring handle and is generally sold in sets of 4 which is what I need but I can't find them.
They are necessary for me to be able to hang the mattress springs frame from the headboard and footboard brackets of the crib.
I have attached a picture of the hardware to use as a reference.
If anyone has any suggestions for a resource that carries these crib mattress frame support hooks, please send me an email using the space below including your contact information so that I can get in touch with you if I need to.
Unique Baby Gear Ideas
encourages our visitors help Susan find the hooks she needs if possible.