Adorable Baby Christmas Dress Ideas
There is a method for finding the perfect baby Christmas dress for an affordable and perhaps downright inexpensive price. Every baby girl Christmas dress is special, but there are characteristics that can set one style above another that have little to do with how cheap or expensive the outfit may be.

Moms that stopped by looking for pretty baby girl Christmas dresses also enjoyed the ideas on these pages.

Baby Christmas Ornaments

Christmas Baby Clothes

Best Christmas Baby Gifts


One little outfit or romper may be more stylish in color or perhaps another is easier to get on and off for a quick emergency diaper change.


There is no reason why all baby girls Christmas dresses should not offer the best of both worlds but some fall short of the mark. My personal requirements are that they should be frilly enough to be feminine, in a styles that will never look dated and cute enough to enter in a baby Christmas picture contest and win first prize without any problem.
Baby Girl Christmas Dress Themes
Baby Christmas dresses sporting the traditional green holly and red berries as well as all things "Santa Claus" will never go out of style but there are other themes or styles for those of us that would like to dress our little ladies in a festive outfit that will last beyond the holidays. Here are a few ideas for outfits that will shine during the holidays and beyond:
A pretty red dress with Scotty dogs
Any dress made of black velvet and/or satin
Holly green dresses without the berries are festive during the Christmas season well on into March for St. Patrick's Day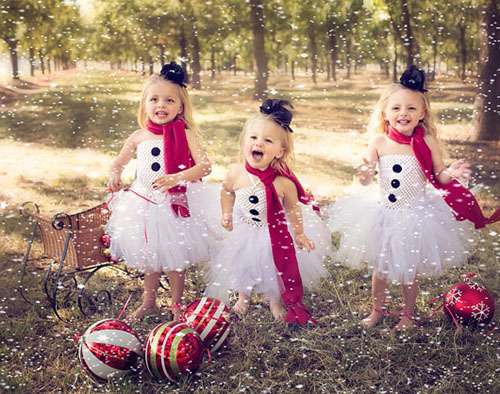 Find this outfit and others at KenziesTreasures.
Share Your Baby's Christmas Pictures
GIVE US ALL THE DETAILS!
Example: How old is your baby?
What is his or her given name?
Are there any details about her first Christmas that you'd like to share?
Tell us about the outfit!
We love stories that go along with the pics!

Please share any resources for Baby Christmas Dress patterns and we would also love to see your baby's Christmas portraits! Unique Baby Gear Ideas invites you to upload pictures of your baby girl in her first Christmas dress using the form on this page provided for your convenience.