Zoobies Blanket Pets Review and Giveaway
by Jan
The timing of the Zoobies Blanket Pets Review and Giveaway couldn't be better since I'm sure that even if you win a free plush toy for your baby, that you will be ordering more for the kids on your holiday gift list. With Zoobies you can be sure that your gift will be a huge hit with both mother and child.
Why would moms be knocked out by the idea of another plush toy around the house? You see, a blanket pet is not just another cute stuffed toy; it's a blanket, a pillow, and plush stuffed animal all in one neat package. Your child's favorite lovie has just become a complete naptime kit!
For the Zoobies Blanket Pets Review and Giveaway I requested Jafaru the GiraffeTM. After a recent trip to the zoo where we saw a mommy and baby giraffe, one of my girls hasn't stopped talking about giraffes. Since it was her turn to get to help with a review, of course she chose Jafaru the Giraffe Blanket Pet. I found the three-in-one concept of the toy interesting but I truly did not appreciate the quality of the toy, the blanket or the design until I held it in my hands.
It's soft, it's cuddly and the blanky is not a small, receiving blanket. This is a very nice, plush blanket that is big enough to cover us both while snuggling up with a book on the sofa. Then when story time is over, you can fold it up and tuck it neatly back inside the giraffe eliminating (at least a little bit of) the clutter that tends to be an issue in our family room.
What if the blanket pet gets sticky? We haven't spilled anything on Mama Giraffe yet but I've read that if (or when?) we do, all we will have to do is pop it in the washing machine and run it through the gentle cycle, stickiness gone and problem solved!
Zoobies has more than just Zoobies Blanket Pets; they also have Slumber Pets, Blankie Babies and Storytime Pals. Since the middle baby girl has Mama Giraffe, the oldest is having a hissy fit for either a Clifford the Big Red Dog or Good Night Moon Bunny Storytime pal. And if both the older girls have those, I will of course have to buy the littlest girl a Blankie Babies pet. I have my eye on the adorable pink monkey, Baby Mashaka but then, I kind of like the pink hippo, too. Visit Zoobies.com and I believe that you will most likely find MORE than one of their lovable plush toys for the special child in your life; I know I did!
Now, here's how to win the Blanket Pet of your choice!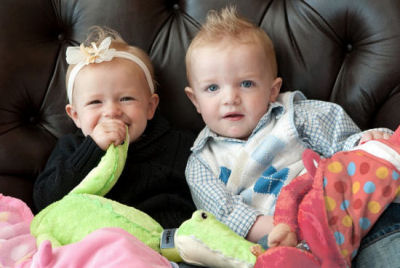 MANDATORY ENTRY
To enter the Zoobies Blanket Pets Review and Giveaway, just visit the official
Zoobies Slumber Pets
website and return to leave a comment indicating which of the Blanket Pets you would want to win if you are the winner
AND
LIKE
Unique Baby Nursery Decorating Ideas
on Facebook and leave a post on my wall with your username in your comment.
You
MUST
complete these actions for your entries to count in the contest.
Here are some actions you can take to get bonus entries.
1. Visit Unique Baby Gear Ideas'
baby shower ideas
channel on Youtube and either subscribe to our channel or leave a comment on one of the videos and return to tell us for
10 bonus entries
2. Follow
msbaby
on Twitter and tweet: Check out the Zoobies Blankie Babies Giveaway contest hosted by @msbaby – Enter to win here: https://www.unique-baby-gear-ideas.com/free-baby-stuff.html shorten url and leave a comment. You can tweet the Zoobies Pets Giveaway DAILY and leave a comment each time.
3. Enter other contests in addition to the Zoobies Pets Review and Giveaway contest for a chance to win
FREE Baby Stuff
like free diapers, baby carriers or gifts for kids and moms! (1 entry for each contest you enter)
4.
5 ENTRIES
– Blog about the Zoobies Blanket Pets Review and Giveaway contest linking to this page and provide a link to your post. (Post FIVE separate comments for this!)
5.
10 ENTRIES
Take a tour of our nursery picture gallery that have been entered in our
BABY NURSERY PICTURES CONTEST
and vote for your favorite in the comments section then tell me where I can find your vote for 10 entries and be sure to tell the moms which of their baby nursery themes and ideas are your favorites.
6. Add Unique Baby Nursery Ideas' button on your own sidebar or a link on your resource page (if it's already there, let me know (don't put it on a page where nobody will see it) and post the link to your blog in your comment (2 separate entries) using the following code:
https://www.unique-baby-gear-ideas.com/images/ubgibutton.jpg
7. Post a link to Unique Baby Gear Ideas'
baby blog
(using my URL), with a link back to pick up
(10 bonus entries)
and keep up with our latest sweepstakes and contests.
8. Post a link to
Baby Shower Cake Ideas
blog on your sidebar or your resource page (using the provided URL), with a link back to me to get
(10 more entries)
9. Become a GFC follower of
Baby Shower Cake Ideas
and please post your user name for verification purposes for 5 bonus entries.
The Zoobies Blanket Pets Review and Giveaway contest will end on Wednesday October 19, 2011 and is open to residents of the United States only (void where prohibited by law).
The winner of the Zoobies Blanket Pets Review and Giveaway contest will be contacted via email and will have 48 hours to confirm before a new winner is chosen.
Thanks to Zoobies for sponsoring
Zoobies Blanket Pets Review and Giveaway
for their sponsorship and for the Giraffe Blanket Pet that they sent me to review!
There is No Purchase Necessary to enter the Zoobies Blankie Babies giveaway contest or any of the other freebies I have posted and I received no compensation for my review or opinions.