Replacement Parts for Simmons Crib Model 017201
by Bill A
(Keller, TX Texas USA)
Looking for replacement parts for a Simmons crib Model 017201. This is a drop side crib but I have
ordered the stabilization kit off of the recall page to make it safe to use.

My problem is that there are two (2) broken brackets on the front that will need to be replaced before I can finish the assembly.


The plastic brackets I need to replace are the one
that connect it to the side rails.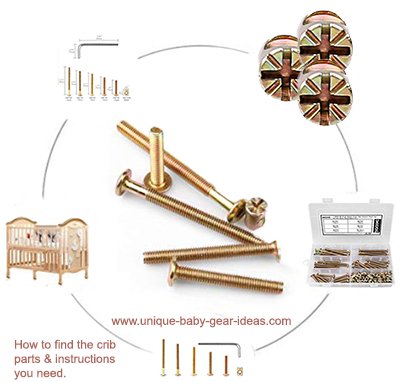 Go here to see
brackets available for the 017201 crib.
Does anyone know where I need to go to order these broken plastic parts and if so, can you please contact me or post the information you would like to share using the comment space below?
Unique Baby Gear Ideas
encourages our visitors to share spare parts, resources, recalls and reviews of various brands and models of baby beds to help make expectant parents aware of any problems they may encounter.