The Do's and Don'ts of How to Keep Baby Warm in the Car Seat in Winter


With winter weather here, we need to discuss how to keep baby warm in the car seat in winter without compromising the safety features that are in place for their protection. So many moms are wondering if baby wearing a winter coat in the car is safe or if they are putting their infant in danger by bundling them up in a padded jacket so they will be cozy and warm.


According to
this report
from the Today Show, a Michigan crash test lab tested the results of a crash at a a speed of 30 mph using a child-like, crash test dummy wearing a winter coat buckled into a car seat. At one point, the dummy was thrown forward and out of the seat.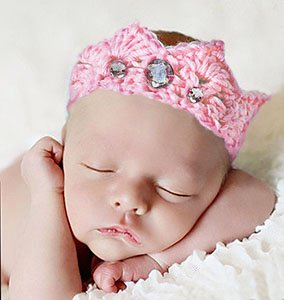 Go here
to get ideas for cute baby photo props!
On this page we have some of the "do's and don'ts of how to dress your baby for winter and a ride in the carseat.
Feel free to use the comments form to ask any questions that you may have regarding a particular situation, car or outfit. The parents that visit here are very helpful and will do their best to answer or help you to find an expert that can assist you.
The issue that we would like to address and make all parents aware of is the danger of kids wearing winter coats while in their car seats.
Is Baby Wearing a Winter Coat in the Carseat Safe?
The Vice-President of
KidsAndCars.org
, Susan Auriemma, indicates that fluffy, heavily padded winter coats can cause the safety straps of baby seats to be less secure and expose children to dangerous circumstances should a crash occur. So we need to learn how to keep baby warm in the car seat in winter without creating a safety hazard.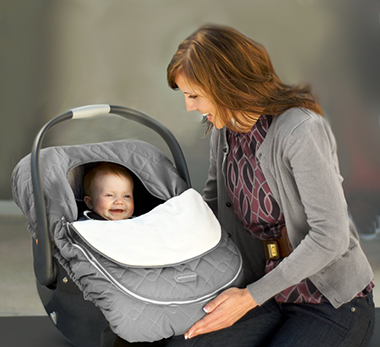 Go here to see
warm winter baby car seat covers that will not compromise the adjustment of the safety straps.
The short answer to this question is "no" even though
baby car seat safety tests
are not conducted with the crash test dummies wearing coats or jackets.
A thick puffy coat or jacket creates a hindrance when adjusting the safety harness snugly. The volume of the padding may make it seem that the straps are on just right. However, if the worst should happen, the looseness of the harness that was not obvious in normal circumstances will be compressed creating a dangerous situation and an increased possibility of serious injury to a child.
Refer to the owner's manual that came with your seat for information that is often compiled based on data collected from crash tests. Check the manufacturer's website to see if there is a download of the manual if you purchased a used baby car seat and always check
here
for recalls.
How to Dress Baby for a Winter Ride in the Car Seat
If possible, warm up the car ahead of time and dress your baby in a lightweight jacket (think fleece with no fluffy insulating layers), a warm hat, gloves and socks or booties. These layers will retain body heat without interfering with the fit of the seat's straps.
Wrapping baby in a blanket before heading out of doors and warming the car up with the heater ahead of time are good ideas covering baby with a cover that is specially made for his or her seat once inside the vehicle is an excellent way to be sure that your little one stays comfortable for the duration of the trip.
Remember that your little one must ride in a car seat no matter the weather conditions. Thanks for visiting
Unique Baby Gear Ideas
and for sharing your tips for how to keep baby warm in the car seat in winter.
NEW! BABY CAR SEATS
Tell us all about the newest, coolest baby seats right here!