Coyuchi Thor Forest Friends Organic Baby Bedding Collection
by Jan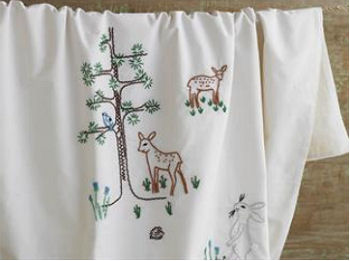 Coyuchi Thor Forest Friends Organic Baby Crib Collection with Embroidered Baby Deer and Woodland Creatures
The Coyuchi Thor Forest Organic baby bedding collection would be the perfect choice for so many precious baby deer nursery ideas have been shared on our site. I know beyond the shadow of a doubt that parents are really getting into all things natural since the deer baby bedding collection of choice has been Willow Organic that is a crib set with a distinct "Bambi" look about it yet not exactly "Disney" by design. The colors of this set include ivory, sage green and brown which would look amazing with the wall mural in the above picture.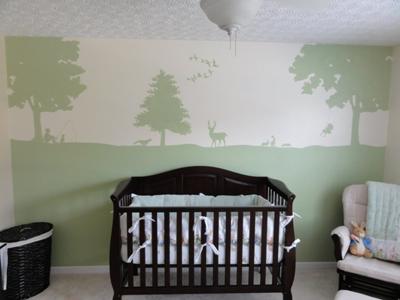 See more baby deer nursery pictures HERE
But with the trend focusing on all things natural, why is the
Coyuchi Thor Forest Organic Baby Bedding Collection
being overlooked?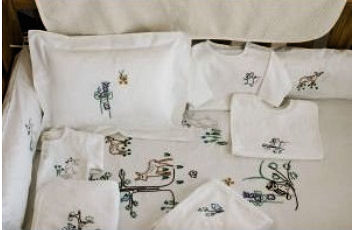 SEE MORE HERE





This crib set has baby deer and other woodland creatures that appear to have been homemade as well as hand embroidered.

The only explanation I can come up with is that the name of the Coyuchi organic baby bedding set, "Thor", doesn't really give parents much of a clue that the items are decorated with deer and other woodland creatures.

So, here I am spreading the word that the Coyuchi Thor crib set will be an excellent fit for any baby deer nursery and best of all; it's all natural and will assist caring parents in their goal to design a baby nursery that is as "chemical-free" as they can possibly make it!

Join in and write your own page! It's easy to do. How? Simply click here to return to ORGANIC BABY BEDDING and NURSERY DECOR .