Owl Baby Nursery Theme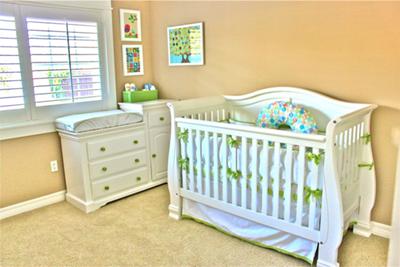 Baby's Owl Nest Nursery
The idea of an owl baby nursery theme really appealed to us in that it is an ideal gender neutral theme and this worked for us since we chose not to find out the sex of the baby. We needed a theme that would work for either a boy or girl.


GO HERE TO SEE MORE
We thought that an owl nursery would be just baby-ish enough, but not over the top like Mickey Mouse or Winnie the Pooh.
In keeping with our unisex nursery needs, we kept the color palette neutral and the furniture contemporary.
The baby's crib and Dresser were hand-me-downs from my sister who originally purchased the collection from Babies-R-Us when she was decorating her nursery in 2006.
We gave them a makeover by giving them a fresh coat of white paint and replaced the boring wooden knobs with drawer pulls that were more unique.
As for choosing

owl baby nursery theme
wall decor, we decorated one of the nursery walls using a large tree wall decal that has two baby owls perched on its branches. This wall decoration was purchased on Etsy.com. The colors were chosen carefully to blend well with the color palette that we already had going on.
On a shopping trip to Target I found 4 owl folders in their stationery section. I bought the cute owl themed folders and framed them in white metal picture frames that I bought at Michaels craft store. The white frames do a very nice job of picking up on the other white accent pieces in the baby's room.
What means the most is the love and effort that my husband and I put into making the perfect nursery for our new addition. I can't wait to bring our new baby home and place him or her in the crib in the room that Mommy and Daddy designed!
From the webmaster:
Your baby owl

nursery ideas
are so CUTE! The antique white paint color that you used to update the nursery furniture (congratulations on the super looking hand-me-downs by the way) is the perfect neutral color for the lime green and turquoise blue in your artwork and drawer pulls.