Maternity Tops with Slogans
It is so hot today and looking at maternity tops with slogans printed on them today reminded me of how much hotter I felt during pregnancy. Normally, a sweater or light wrap would be called for at 60 degrees but when pregnant all bets are off as to whether sleeves would be too much in the dead of winter.


My Summer Birth Announcement
At our yearly family reunion picnic, after the last slice of watermelon but before the fireworks display I finally got to remove my jacket and let my Labor Day maternity shirt make our birth announcement. From this day forward, watermelon and fireworks will forever be associated with this precious memory!
My husband and I had such fun guessing who would be the first to notice the tiny baby footprints or the saying on the front of the sirth
on them make it easy to share the news of your pregnancy with your friends and loved ones.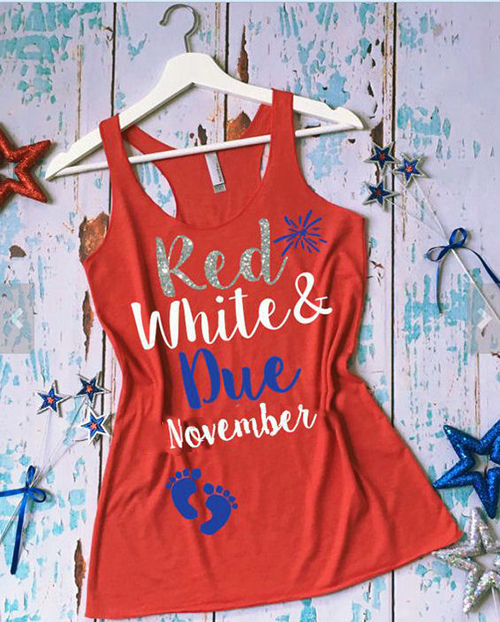 Get it here
and let yours top announce your pregnancy and due date!
I adore the style of this top but I love the picture in my mind of the happy grandparents' faces when they realize that a baby is coming soon.
Don't leave Unique Baby Gear Ideas until you take a peek at our list of funny maternity sayings for tees and tops. There are enough to cover a shirt for your gender reveal as well as your announcement!
I have a friend, currently pregnant, who told me that she would prefer to wear a billboard with "YES, I'M PREGNANT" printed on the front than have confirm to one well-meaning person after the other that she is expecting a baby.
What is your preferred method of making your announcement? A card? By email? By text? Please share your favorite way to announce your pregnancy with others using the form below that has been provided by
Unique Baby Gear Ideas
.