Jenny Lind Swinging Cradle Parts
by Mona C
(Los Angeles, CA, USA)
I need to order some Jenny Lind swinging cradle parts I need the brass hooks for the cradle, not the eye hooks, I have them.

Does anyone know where I might go to get them?


Someone told me that a company called Products America might have what I am looking for but they seem to have gone out of business.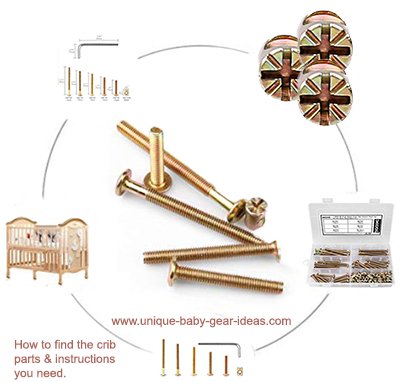 Go here to find
brass hooks.
I tried to contact Products America but they are not answering the phone or responding to emails.
If anyone has any suggestions for a resource other than the one that I mentioned where I might buy the parts that I need, please send me the information using the space below (and PLEASE include your contact information in case I need to get in touch with you!).
Unique Baby Gear Ideas
encourages our visitors to share their resources for Jenny Lind cradle replacement parts, recalls and to write reviews of their cradles to make expectant parents aware of any problems that are associated with different cribs and baby beds.