Top Picks:  Funny Birth Announcement Baby Onesies

Our collection of funny birth announcement baby onesies and bodysuits make it easy and fun for the mom-to-be to break the wonderful news to dad, grandma, grandpa and other friends and family members that are sure to be thrilled. 

Mail out birth announcements and
baby shower invitations
later in the pregnancy.
Now is the time to share the joy with our nearest and dearest. Simply pick out one of the maternity tanks or onesies with a funny saying printed on front. Pop on the top or hang the onesie where it will be seen and let the celebration begin!
Two simple words spoken at an opportune moment with a meaningful look from Mom will often be all it takes for Dad to know that a new addition to the family is expected.
Prepare for unlimited amounts of enthusiasm!
This is yet another way to announce that "I" has become "we" very early in the pregnancy and that soon (if not already) that you will be eating for two..or more!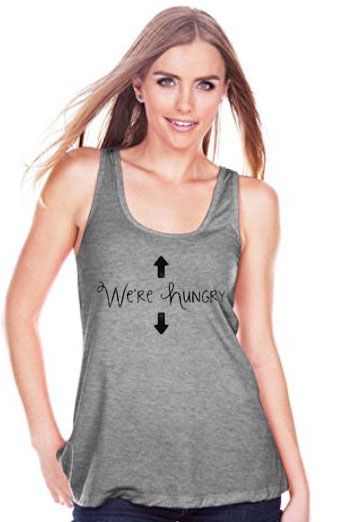 Big Brother and Big Sister are next after Mom and Dad have enjoyed a special moment of anticipation.
The soon-to-be grandparents are next in line after dad and big brothers and/or sisters are all in on the secret.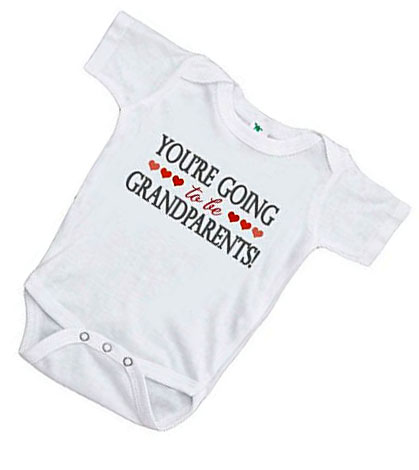 Go here to see more
funny birth announcement baby onesies that can be personalized for the occasion.
If this is the first grandchild, this may be a good time to start to brainstorm what the new baby will call Grandma and Grandpa.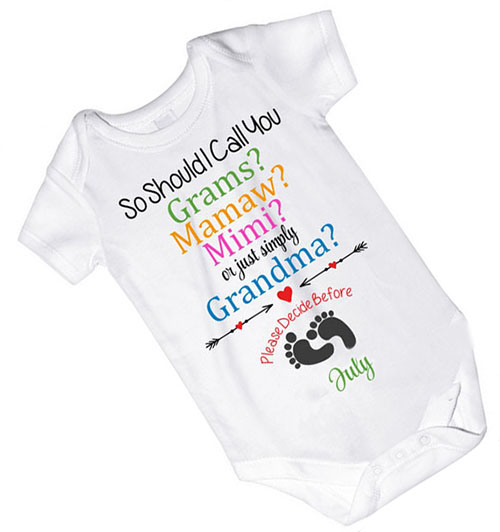 PuddleKickers
has the cutest graphics on their bodysuits and the colors are always as bright and cheery as the sentiments and sayings.
After Dad and the grandparents have been informed, the list of aunts and friends can be addressed.
We can all agree that using these outfits to break the news will be so much more fun than just picking up the phone and calling to say, "I'm Pregnant". Thanks for including
Unique Baby Gear Ideas
and our visitors in this special occasion and please stop by to share stories of Dad's reaction using the form on our feature page.