Free Shell Stitch Baby Cap Knitting Pattern

The free shell stitch baby cap knitting pattern on this page is sort of a "mystery project" since I have no pictures of the finished piece to show you.  If you are up for a crafting adventure and choose to tackle it, please share pictures and opinions using the form at the bottom of the page.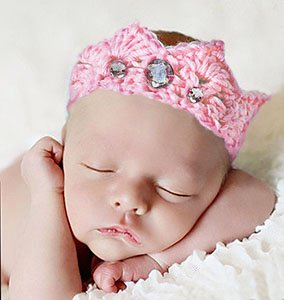 Go here
to get ideas for cute baby photo props!
The instructions call for "fine linen thread" and size 22 pins.
I would be very interested to hear from experienced needleworkers in regard to substitutions that might be made using modern yarns and knitting needles.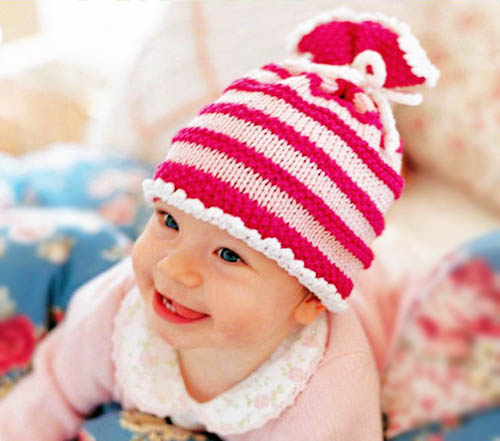 Go here to see the entire
collection of baby hat knitting patterns.
The knitted shell stitch is beautiful and completely different than a shell stitch in crochet. A crocheted shell stitch is "puffy" where a shell stitch in knitting terms is less so. It is a very elegant pattern and it is very easy for beginners to learn
how to knit a shell stitch
.
Pattern for a Baby Hat Knitted with a Shell Stitch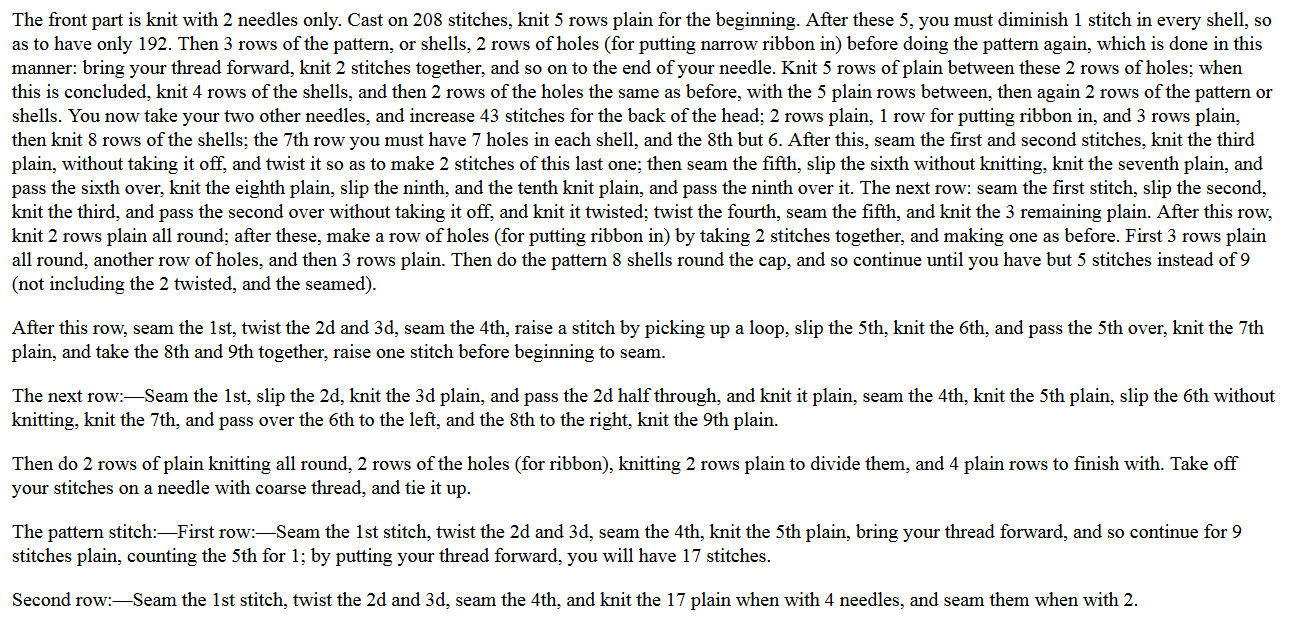 As I mentioned earlier, this is a very old pattern that uses antiquated terms in the material and knitting needle requirements. For those reasons,
Unique Baby Gear Ideas
suggests that only experienced knitters attempt it. That said, it would be greatly appreciated if those who were up to the challenge would help us out and visit our feature page to upload photos of the completed hat that we are all dying to see. It would also be helpful if our visitors could suggest modern substitutions for the yarn and needles mentioned in the original publication.