Free Baby Girl Pullover Sweater Knitting Pattern
The free baby girl pullover sweater knitting pattern is a little different than the others we have shared so far in that this one will take us through knitting buttonholes.

For that reason, this pattern would be rather advanced for beginners.
I would never discourage anyone to "reach for the stars" and try a challenging pattern if they are determined to do so but you have been warned; buttonholes can be tricky.
Some knitters choose to finish the front opening without buttonholes just to keep things simple but it takes knowledge and skill to know how to opt out and each pattern requires different steps to do this.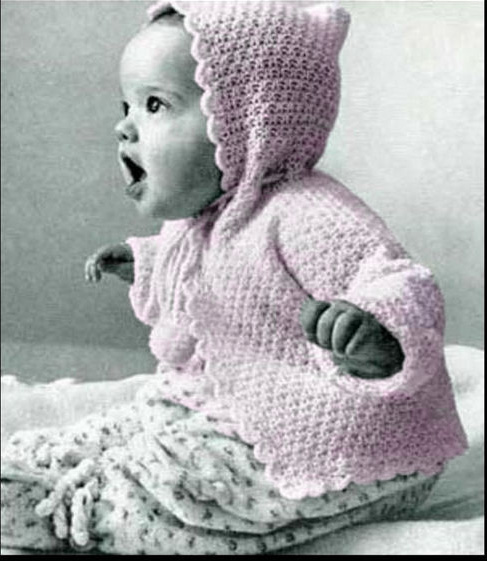 Go here to get the instructions for several pieces
including a free pattern for this hooded knit baby sweater with scalloped edges.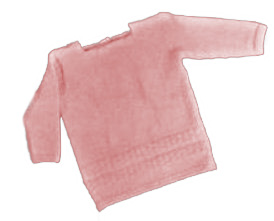 Materials
Yarn:
Three (3) ounces Pearl Pink (or any preferred color) baby crochet knitting yarn
Notions:
Five (5) Buttons and One (1) Stitch Holder
Needle Size and Tension Gauge


Please visit
Unique Baby Gear Ideas
often to try more of our free baby girl pullover sweater knitting patterns as they are uploaded.