Pink and Black Nursery Ideas for Baby Girls First Room
We have some tips to share on ways to decorate a pink and black nursery for a baby girl. Black and pink nursery themes are all the rage and they range from the ultimate with the most formal in elegant, high end (read: expensive) baby bedding sets to playful rooms bubbling with polka dots, stripes and cute girly graphics.



Visitors Shopping for Pink and Black Baby Girl Nursery Ideas Also Enjoyed These Pages:


Girl Baby Bedding


NEW Baby Girl Nursery Ideas


Pink Nursery

ELEGANT TOILE and DAMASK PRINT
You have a choice of black toile baby bedding with pastel pink accessories or pink toile crib bedding accessorized with a variety of decorations. The amount of natural light and size of the room should ultimately help you to make the decision on how much or how little black to include.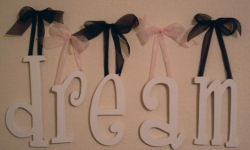 At the time of this article this catchy color scheme is very trendy so there is a broad selection of crib bedding sets and pastel and hot pink and black baby items to pick from.
Here are some of our visitor's favorite pink and black nursery ideas for girls.



The pink and black color scheme lends itself well to common nursery themes for girls as well as the most modern, "different" and unique themes.
STRIPES



A pink and black nursery with painted horizontal stripes on an accent wall can be the perfect contrast for a girly room with a damask baby bedding set.
PARISIAN PINK POODLE
Pink poodle baby bedding sets add just the right touch of "Oooh La La" to a baby girl's nursery room.
The crib quilt might include a hodge podge of icons associated with France. Fabrics featuring French poodles and images of the Eiffel Tower would be the perfect choice.
HELLO KITTY and OTHER CHARACTERS
Hello Kitty and
Strawberry Shortcake baby bedding
sets might form the foundation for a pink and black nursery theme if you are creative. These characters certainly have enough pink in their items to cover that side of things if only you can locate enough black decorations to balance the room.
POLKA DOTS
A nursery decorated with pink and black polka dots holds a virtual guarantee of a happy, smiling baby. Current nursery decorating trends have decorators blending dots with any number of patterns with unusual and often breathtaking results. So long as you stay in keeping color wise, you'll be fine and probably have lots of fun!

PINK LADYBUGS
Forget red and black, baby. Pink and black or brown are the chosen color scheme for fashionable pink ladybug baby bedding and nursery design.
Before you leave, please take a peek at our gallery of pictures that has more than a few pink and black baby nursery ideas that you can use in designing your baby girl's room.
SHARE IDEAS - PICTURES of PINK and BLACK NURSERY DECOR
Do you have a great set of baby bedding or a picture of a nursery that you decorated in a pink and black color scheme? Share it!
PINK and BLACK NURSERY PICTURES, IDEAS and SUGGESTIONS from our FRIENDS
Click below to see contributions from other visitors to this page...