Vintage Baby Boy and Girl Baby Shower
by Jan
Guests are invited to share prayers, special thoughts and advice in personalized books at the entrance to the two sisters' vintage baby shower
The guests of honor at this vintage baby boy and girl baby shower were two beautiful sisters that share a love of all things vintage. With the hostess being privy to that fact; choosing a baby shower theme was a piece of cake!




Go Here to See More
Many, many special touches contributed to the vintage atmosphere of the party starting with a pair of personalized baby books and an invitation for the guests to take a moment to share special thoughts and wishes for the new babies. The framed invitation and the decorated books, a burlap embellished book for Isaac and one with vintage lace for Ellie, were placed on a shabby chic table at the entrance to the venue.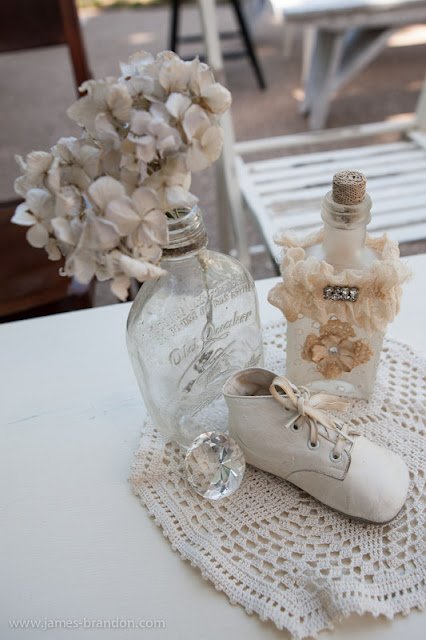 Sweet vignettes of vintage baby shoes, bottles decorated with tea-stained silk and dried hydrangea floral centerpieces are whispers of subtle charm from days gone by.
The beautiful sisters brought modern beauty and style to the event!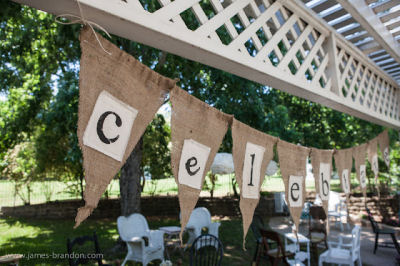 A burlap banner tied with twine to wooden lattice offers crystal clear instructions! CELEBRATE!
Delicate paper pinwheels made from aged sheet music decorated with rustic, fabric bows repeat the look and feel of the bunting.
Handmade burlap favor bags are in keeping with the texture of the fabric and the antique lace.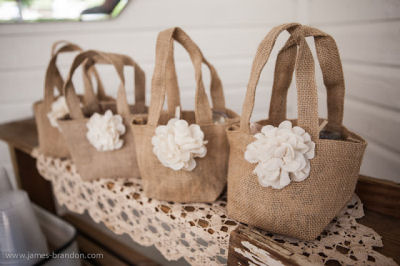 Winners of the baby shower games took home bags filled with special treats as prizes.
White wicker baby scales hold an assortment of colorful crudités.
Nothing says "elegance" like old silver.
An elegant silver tray with a lustrous patina holding fresh fruit adds color to the menu.
Pink cupcakes for Ellie and blue for Isaac.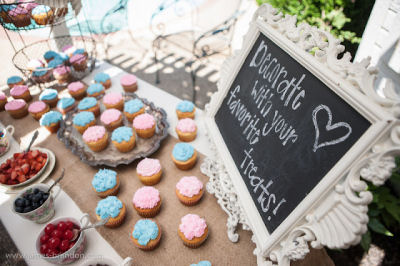 Decorated baby shower cupcakes in old-fashioned wire baskets and on a sterling silver tray are waiting to be decorated with a variety favorite treats!
Thanks to Lori of Katies Rose Cottage and her talented photographer son in law, James Brandon for making it possible for us to share in their fun.
To see more
vintage boy and girl baby shower theme
ideas as well as her latest flea market and antique shop finds, pay her visit. If you have baby shower pictures or
vintage baby nursery
pictures that you would like to share with visitors of
Unique Baby Gear Ideas
, please use the form provided on this page for your convenience to upload your photos and share your tips.
This post has been shared on Many Little Blessings' linky party!