Baby Deer or Enchanted Forest Baby Bedding
by Jan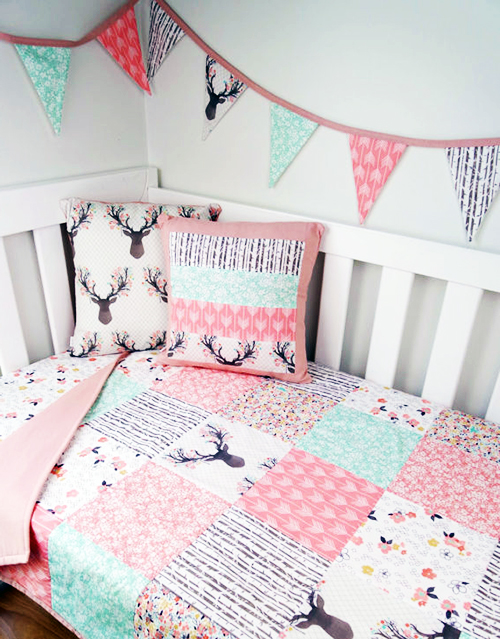 SEE MORE HERE
I would like to point out the baby deer or Enchanted Forest baby bedding set by Lambs & Ivy to wildlife lovers that are decorating their baby's nursery. It can be classified as deer baby bedding but it also has lots of other woodland creatures like chipmunks, squirrels, raccoons and a cute owl.
You could pick any one you like from the list of critters and decorate your baby's
forest nursery theme
around your favorite animal that is included in the baby bedding set. The large number of animals is what I like about this collection.
I have seen quite a few forest themed nurseries decorated with black and brown bears, moose and deer but I like the idea of including a variety of wild animals because that just seems more natural.
If you need some wall decorations, you can buy your wall decals at the same time that you buy your baby deer or Enchanted Forest baby bedding set as well as matching curtains and table lamps.
The musical baby mobile has all of the animals on the
baby deer or Enchanted Forest baby bedding
set and the details of the bird that is perched on a mushroom is especially nice. The one thing that strikes me as odd is that the raccoon not only has rings on his tail, but polka dots or spots on his back. I've never seen a spotted raccoon in nature, have you?