Large Printable FREE Alphabet Stencils for the Wall or Crafts
The capital letters included in these free alphabet stencils are modern American capitals credited to Mr. Orson Lowell. The letter "A" is a favorite of mine that I use often in stenciling a little one's initial monogram or an entire name beginning with A on a baby nursery wall.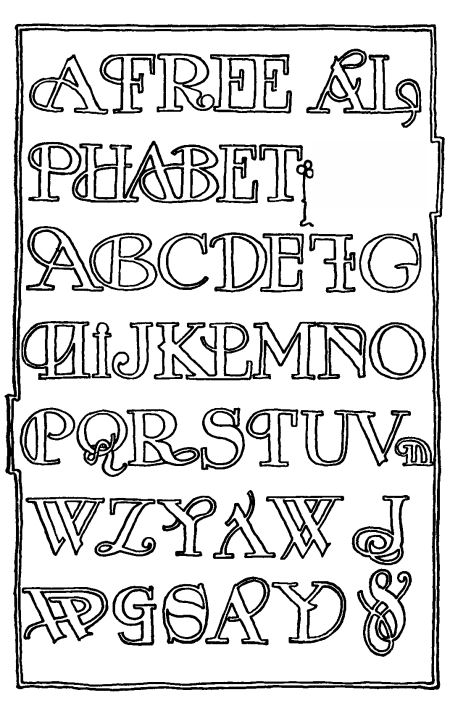 These letters aren't as fancy as some fonts that can be extremely difficult to stencil but they have just enough detail to make them interesting and more visually appealing than plain, block lettering.
The lower case letters on this page are not designed by Mr. Lowell but they are similar enought to use with his capitals for stenciling a name, words or favorite wall quote where both caps and small letters are needed.

Please make plans to visit us again soon to see the latest in FREE alphabet stencils, baby nursery ideas and stenciling tips.