Little Cowboy Baby Shower Cake and Cupcake Decorating Ideas
Hang onto your hat and boots! We've got some great little cowboy baby shower cake and cupcake decorating ideas that will put your party on the path to success. Take a look at the ideas for western decorations that we have for you in the pictures below that go far beyond the usual red bandannas, cowboy hats, cowboy boots and red checked tablecloths.

There is no better way to save money than to make your own cowboy theme baby shower cakes using pans that you will use over and over (and over!) again. A horse cake is appropriate for a cowgirl baby shower when decorated in pink with a few flowers.





Go here to see more
cupcake toppers and table decorations for your party.



An easy way to make a cowboy themed cake using round cake pans that you already have is to bake and frost a layer cake and simply sprinkle a design on top using candy sprinkles, sifted sugar or cocoa powder.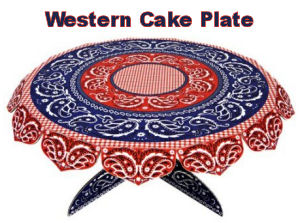 Any homemade cake served from this western bandanna print cake plate will be perfect for a western baby shower.



If you don't have the time to make your own cake for a cowboy baby shower theme or the thought of baking just stresses you out; ready made cupcakes with toppers may be just what you need. Complete cupcake kits with cowboy toppers and cupcake liners are the best way for a busy hostess to bake a professional-looking dessert the quick and easy way.


There are lots of baby cowboy cakes that even a beginner can make using a shaped pan that comes with decorating instructions.



You might also consider investing in a horseshoe cake pan that can be used for many occasions including a lucky shamrock cake for Saint Patrick's day or a little girl's rainbow birthday cake.




Please make plans to visit Unique Baby Gear Ideas again soon to see more cowboy baby shower cake ideas, toppers and decorations that will save you both money and time.